Hey lovelies!
I was thinking for quit some time now what to hang in front of my window. I always decorate it with things for christmas or easter/spring etc. But now I just had no clue what to do. I actually wanted to hang some real plants there, but there's my problem.. my window is faced South, so I have the sun burning on my window all day long! *sigh. Barely anything will survive there in summer.
Some days ago I was scrolling through my pinterest and saw these awesome geometric planters again. I always loved these, but way to expensive for me to get. My creative juices stated flowing, my mind started to get an idea! Let's make these of some wooden sticks! Now, I only needed to find some sticks, and figure out how big I want it. Not too big and not to small, let's see how it goes~~.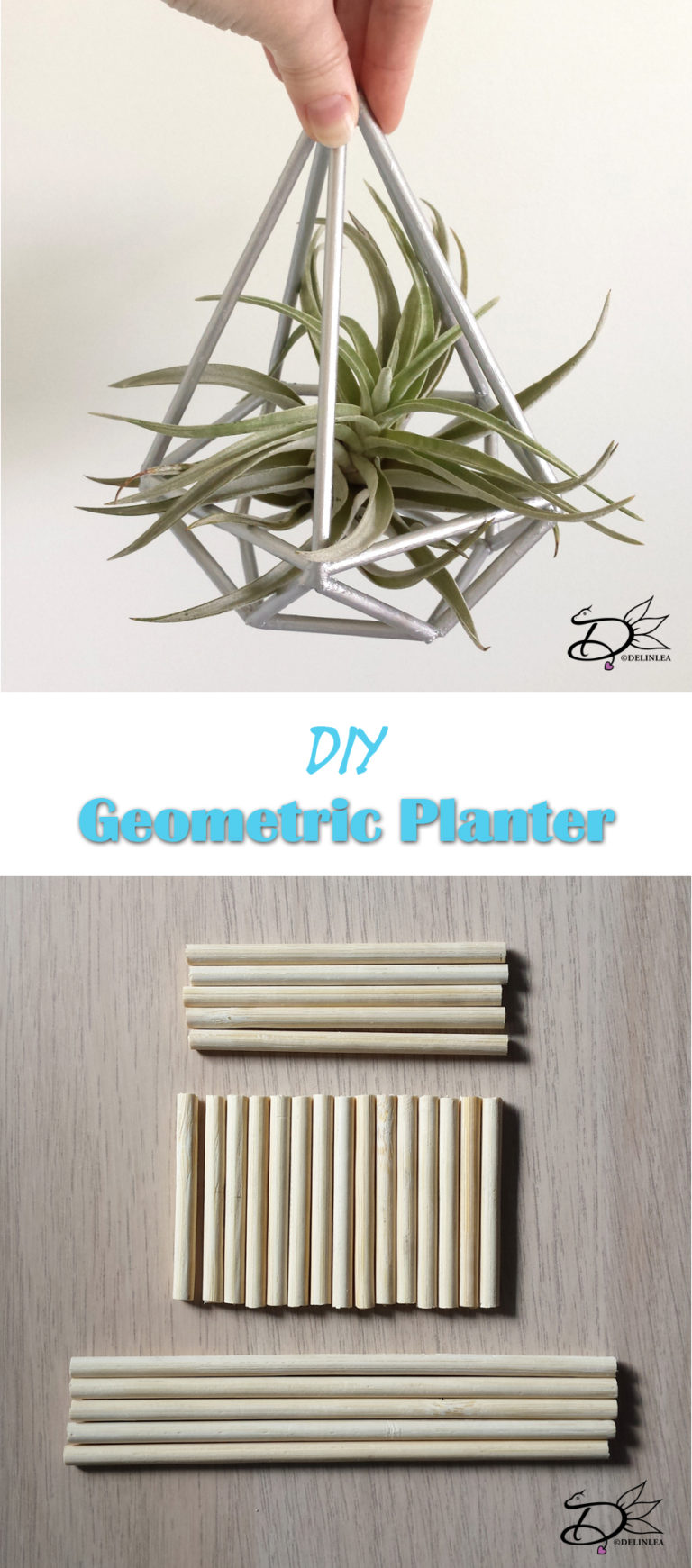 For this DIY you'll need:
♥  5 Wooden Sticks of about 40cm. (Can be longer or shorter, you only need more or less)
♥  Saw or anything to cut the sticks with.
♥  Pencil.
♥  Ruler.
♥  Masking Tape.
♥  Hot Glue Gun and Glue.
♥  (Metallic) Acryllic Paint.
♥  Brush.
Measuring
Take your sticks and devide them, with a ruler and pencil, in the desired lenght. You'll need 5 of 13cm, 5 of 7,5cm and 15 of 5cm.
Chop these parts up using a saw or anything else where you will be able with to do that. I found, the easiest way is to use a small hand saw. I tried cutting it with some heavy scissors I had around, but that didn't really work xD.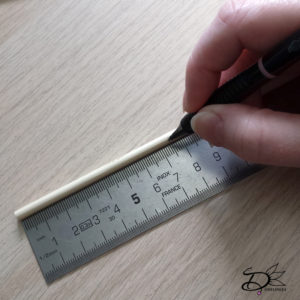 Glueing Together
When you have all your pieces, it's time to get your glue gun out. I started with the 5 sticks of 7,5cm. Place those until you get the shape of a pentagon (hello there, kpop stan, I see you thinking of that boygroup xD). Hold these into place with a piece of masking tape. Now put a little bit of glue on all 5 spots where the sticks meet.
You can remove the tape now, but you can also leave it a bit longer while you get your 13cm sticks out. On the pentagon you just created, you are gonna glue the 13cm stick on every corner, do this on an angle, to the inside. It's okay if the sticks don't have the right angle yet, the best thing about hot glue is that it stays flexible. This way you are able to move them still a bit after the glue has set. When you have all 5 sticks glues to each corner of the pentagon, glue all 5 together at the top. Now, the upper part of the planter is done, set this aside.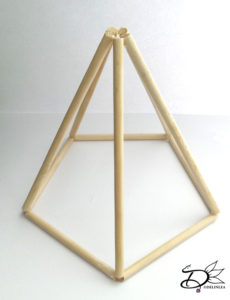 Take 5 of the 5cm sticks, place these in the shape of a pentagon as wel and glue every corner. Just like the first one, only it's smaller. Put this one aside.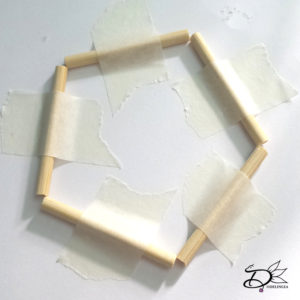 Now take the rest (10) sticks of 5cm. You are gonna pair these up, and glue them in a wide V shape. You can use the big pentagon (the upper part we made first) as a guide. I love to use tape to keep them in place while the glue sets. You'll end up with 5 wide V shapes of 2 sticks of 5cm.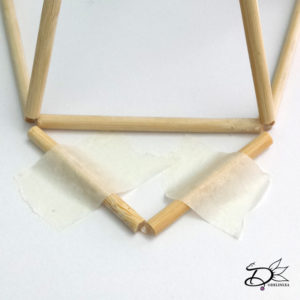 Get out your upper part with the big pentagon. We are gonna glue the wide V shapes to it. Do this to the opposite side of the 13cm sticks and glue them on an angle, to the inside. This can be a bit tricky, but like I said before, the glue stays flexible after setting, you are able to move them.
Also the whole thing feels a bit flimsy, but when everything is glued into place, it will be pretty sturdy.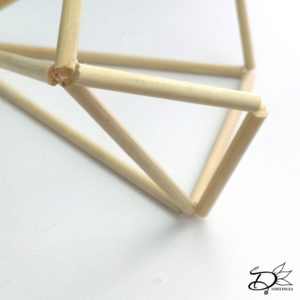 When you have glued all 5 wide V shapes into place, it's time to glue the small pentagon to the bottom. Place the points of the pentagon to every point of the wide V shape and glue them together. Now you are pretty much done, only some cleaning up.
I filled up every gap there is, where the sticks meet, with some hot glue, so you'll get a nice shape. It doens't have to be that neat, you're allowed to see it's a handmade item, right?!
Painting
Now, most of the planter is finished, all we have left to do is give it a nice color that we want. I used Silver paint, this fits my room most, but ofcourse you're free to use whatever color you like! I gave it 2 coats of paint but that depends on the quality of your paint and what look you are going for!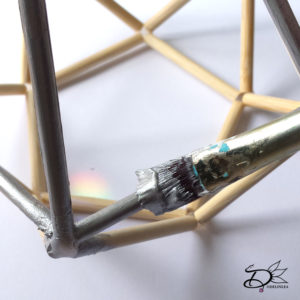 I hope yours turned out as good as mine! I totally love it! Definitly gonna make some more and try out some different shapes, which I will share with you ofcourse!
Have a beautiful day!
Love
Danielle
PS. I won't put a real plant in there, when I hang it infront of my window. I will either make a plant out of paper or crochet one.