Hey Lovelies! Such a odd day for me to post something, but I wanted to tell you something. This year I won't do Blogmas like the last 2 years. I wanted to do something different and give myself also some peace. So from dec 5th, on Thursday, as usual, I will start a CAL. If you don't know what a CAL is, it's short for Crochet A Long.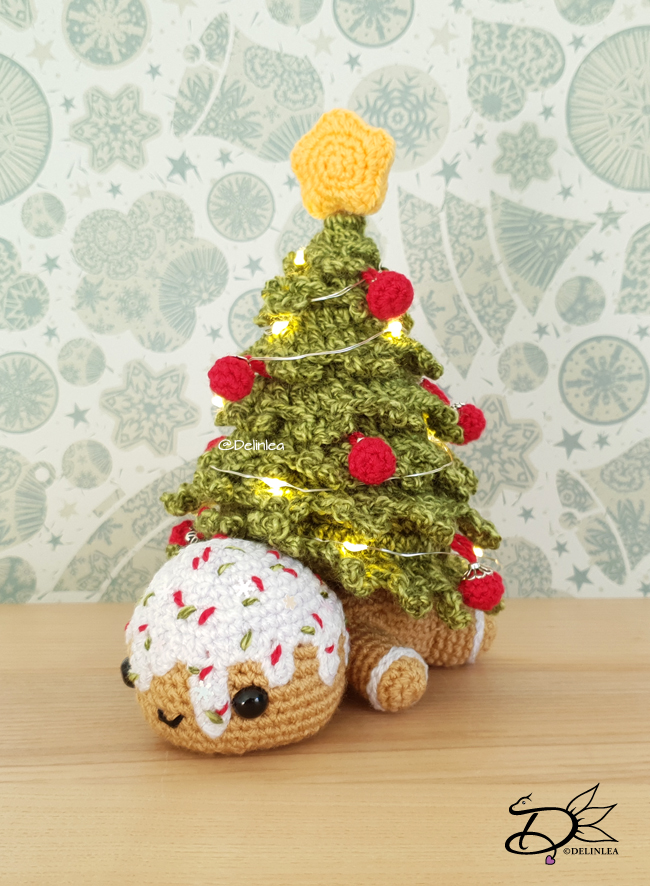 I've made this adorable Gingerbread Man with a Christmas Tree on his back, including some ornaments. Do you like it? I hope you will, and join me on this exciting adventure.
I will split the pattern up in 3. The first week you will get the pattern for the Christmas Tree, the second week the Gingerbread Man and the third week the ornaments.
I will keep doing this on Thursdays, just like you are used to. (The dates are, 5, 12 and 19 December)
Make sure to catch the pattern while you can, and crochet with me and hopefully many others. I am quite excited to do this, I hope you will enjoy! The pattern will be only available during December, after or during the month I will make sure to post it on Etsy or Ravelry or both. Have to see what will work for me .
I can't wait!
Love
Danielle