Hey Lovelies! HAPPY NEW YEAR!! I wish you all the love and health in the world for the coming year!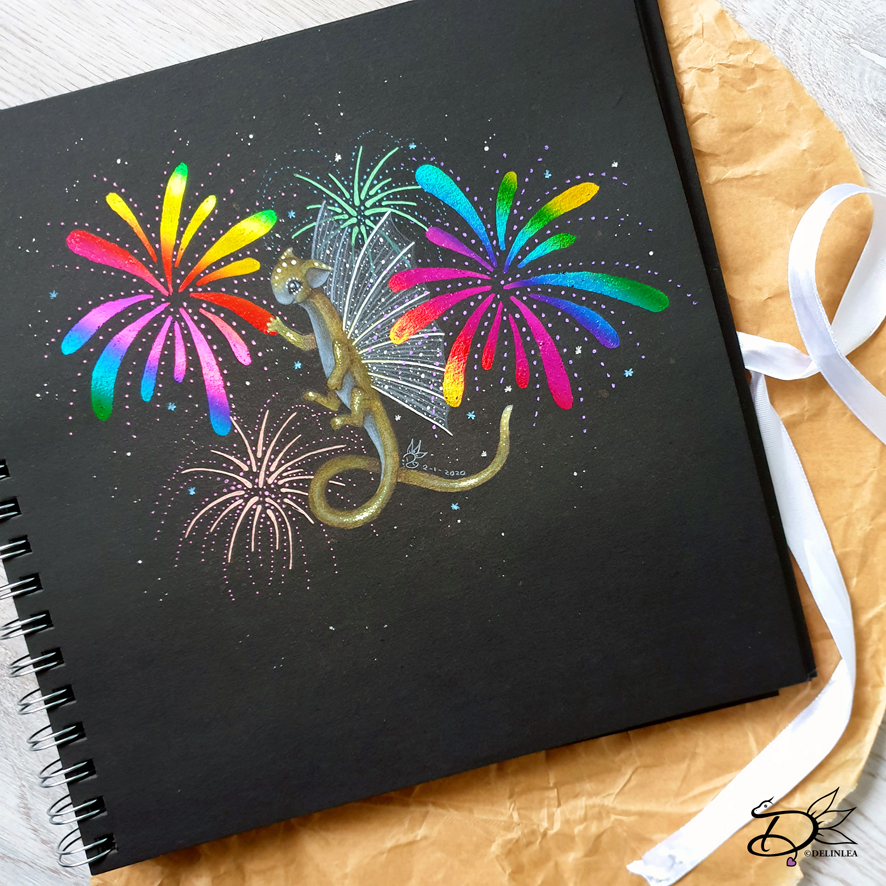 I hope this year will be better to me, 2019 was tough. But there are some small highlights that got me through. I wanted to show some scrapbook pages, but those are not done yet. So I'll just gonna write it down, a bit more boring tho xD.
I got some interactions with some of my fav idols in 2019. The one that showed up the most is our leader of Team Spark, Ace <3. He always takes the time to check fans post and like/comment if he wants to. So my work often got recognized. Not only by him but by the other Team Spark members as well! I'll keep those memories close. The biggest thing that got me, when Ace reposted my work on Weibo, it took me like 10 min before I realized he did xD I thought he only commented. I guess I was just too shocked xD.
I also have to name the fanart contest I won, Taegeon of MustB chose my artwork personally as a winner, I just love the video (down below). I keep going back to watch it haha.
There's only a dark side to this contest as well, even tho I won, the organizers refuse to send me my prize. Well, I believe Karma is a thing.. what comes around, goes around!
There were some more interactions, but I just wanna keep those to myself ;).
New Year's Resolutions
Have you made some new year's resolutions or goals for this year?
I did wrote some down, let's see what will happen with them xD. Main goal is self care, I really need to focus on myself first, get happy and healthy again.
And maybe make some dreams come true, hmm. 😉
Website
Also, there will be some changes to my website/business this year, I have no exact plans yet. But one of the things is an Etsy shop. Might change up the layout of my website, subjects, etc. Not too sure yet, we will see what will work out and what not.
Anyway, have a wonderful day!
Love
Danielle