Hey Lovelies! Obvisously we had to make a pillow, of 45 by 45 cm and both sides had to be crocheted. But this challenge went a little different from the first 3. This time we were able to choose our own yarn and colors. The only bad side of that was that you had half of a week less to create, but we also got into 2 week challenges now.
Nu mochten we dus een kussen maken, van 45 bij 45 cm, en beide zijden moesten gehaakt zijn. Maar deze opdracht ging iets anders dan de eerste drie. Deze keer mochten we zelf garen en kleuren uitkiezen. Het enige nadeel daarvan was dat we een halve week minder hadden om te haken, maar nu komen we ook in de opdrachten van 2 weken.
I saw this challenge coming, and I was a bit scared of it. I wasn't sure what I should make for it, where to start, what colors, a lot of things going through my mind. In the end I just picked colors I liked of the StyleCraft Special DK yarn. Turned out, I went for a pastel rainbow. Soon the idea came to use a light and dark side, a bit like yin yang. So maybe also Mandala like. I just went with that idea and waited for my yarn to come.
Ik had deze opdracht eigenlijk wel verwacht, en was er een beetje bang voor. Ik wist niet wat ik er voor moest maken, hoe ik moest beginnen, heel veel dingen die door mijn hoofd gingen. uiteindelijk heb ik gewoon kleuren uitgezocht die me leuk leken van StyleCraft Special DK. Wat bleek, ik had een pastel regenboog uitgekozen. Toen ontstond snel het idee om een lichte en donkere kant te maken, beetje YinTang achtig. En misschien in een mandala vorm. Ik ben voor dat idee gegaan en toen begon het wachten op mijn garen.
When it arrived, I quickly started, the first few rows went pretty fast, all did go smoothly. But there was a point, I was like, what the.. am I doing. I didn't know how to go on, I kept taking out the rows, crochet them again, etc. After a lot of struggle I finally finished my pillow, and at first, to be honest, I wasn't to happy about it. But now, after a while I am proud of what I created! I am so happy with my design now! I did it!
Toen mijn pakket aan kwam, ben ik snel aan de gang gegaan. De eerste paar toeren ging vrij vlot en gemakkelijk. Maar er was een moment dat het gewoon niet lukte! Ik wist niet hoe ik verder moest, bleef dezelfde toer maar haken en uithalen.
Na een hele tijd zwoegen is mijn kussen eindelijk af gekomen! En in het begin vond ik hem eigenlijk niet eens zo heel mooi. Maar nu, na enige tijd, ben ik blij met wat ik gemaakt heb! Wat ik ontworpen heb! Ik heb het gewoon geflikt!
Here's my pillow:
Dit is mijn kussen: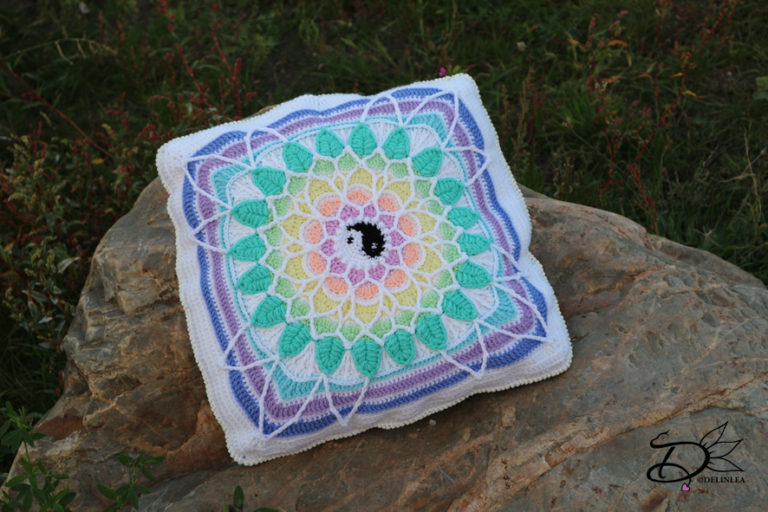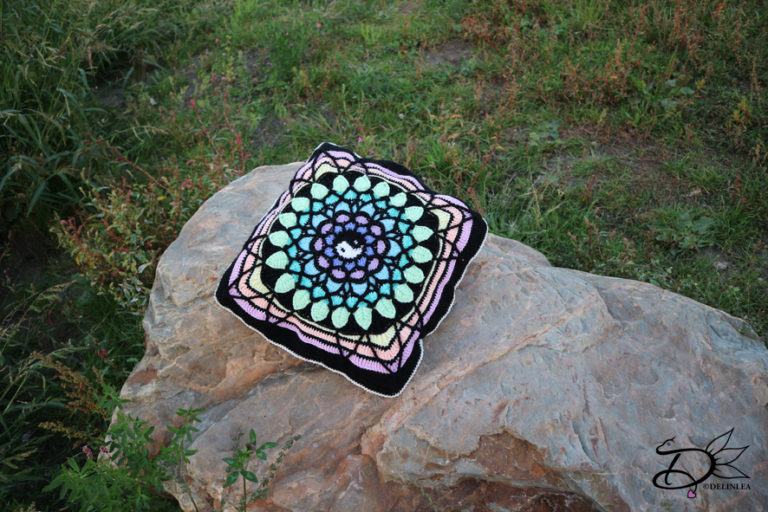 What do you think of my pillow?! Like it?! Or did I use to many different stitches like the judges said?
Wat vindt jij van mijn kussen? Mooi?! of vindt je, net als de jury dat ik teveel verschillenge steken heb gebruikt?!
Love
Danielle