Hey Lovelies! Sinterklaas is in town! If you don't know what Sinterklaas is, it's a Dutch celebration similar to Christmas, only celebrated on the 5th of Dec. (Fun fact: Christmas is actually based on Sinterklaas xD).
Anyway I just had to make a DIY for this and I planned to make a whole bunch of lucky charms. But I ended up making only de 'Zwarte Piet' ones. I ran out of time to maken Sinterklaas en Amerigo. I'm so sorry, maybe I'll make a DIY on that next year!
For this DIY you'll need:
♥  Wooden beads in 2 sizes. (you can make them as big as you want)
♥  Air Dry Clay.
♥  PVA Glue.
♥  Scewer.
♥  Acryllic paints in colors of choice.
♥  Paintbrush.
♥  Matching pieces of thread, to the paint.
♥  Tiny piece of a Feather.
♥  Scissors.

DIY
First, glue the 2 different sized beads together, make sure the holes line up. Let that dry.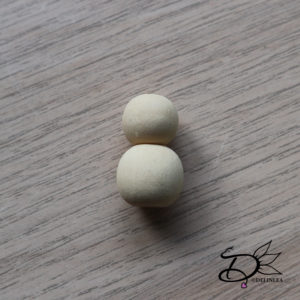 Make with clay a snake and make a circle around the smaller bead aka head. Use glue eventually to make it stick better, that's what I did.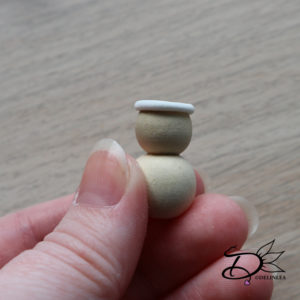 Now make a ball of some clay, about 1cm, and flatten this on to the head, until it touches the snake you put on there earlier. Use a scewer to poke through the hole on top. and make some creases with the scewer into the hat. Let the clay dry now.
Painting
Now it's time to paint your pieces. I used 2 colors of choise, light brown, dark brown and white. It doesn't really matter where you start, just make them cute and nice. The only thing you paint on last is the eyes!
Optional, varnish the beads so they are nice and protected. But you don't have to.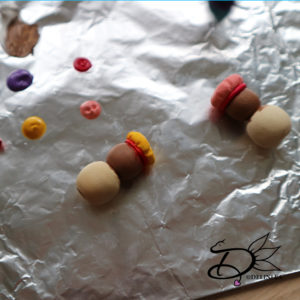 Finishing off.
Cut a tiny piece of the top of a normal sized feather and glue this on his hat.
Then cut of about 30 cm of thread, in 2 colors. put this through the body of the Zwarte Piet, tie a knot at the bottom and you are done.
Blogmas 2018
From dec 1, Saturday! YES, you are reading that right! This Saturday will start Blogmas 2018 on this blog, that means 25 DIYs up till Christmas will be there for you, all for free! Every day a new DIY, Good news right?!
Have a lovely day!
Love
Danielle