Hey Lovelies!
Today I just need to share these DIY kits with you. I'm addicted to them and definitely gonna get some more. I'm talking about Theatre boxes! I found out about these on this Chinese website called aliexpress.com (<< That's actually a dangerous place for me as a crafter xD). I can spend hours on that site, so I often find cute things that I can use for crafting or, like these, craft kits!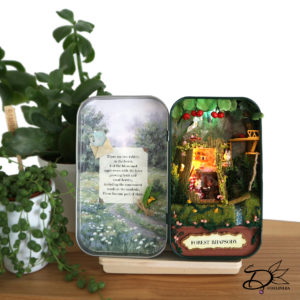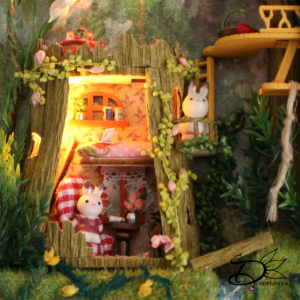 At first I wasn't sure if I should get them. The instructions seemed to be in Chinese. Usually that doesn't bother me much, I just follow the pics xD (or if it are videos, just copy what they do xD). After a while of searching and over thinking if I should get them, I found out that there are kits with English instructions, well that makes it a lot easier! Specially if it comes to connecting the lights. Yes! There are lights in there as well! It makes it so much more magical!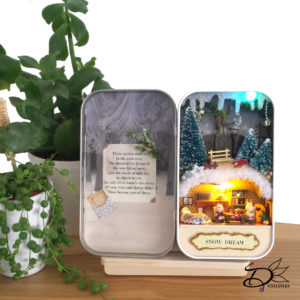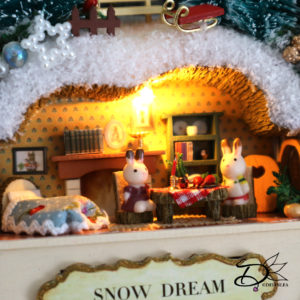 Okay, so, if you get a kit like I bought, 'Forest Rhapsody' or 'Snow Dream', everything is included that you will need, except for the glue (But I saw some ppl online that had glue as well, it depends on the seller I guess). And in one of the packs were batteries and in the other there were not. Even backgrounds are included (those are in the last 2 pages of the instructions that are meant for cutting out). Sadly enough, I don't have pictures of when the box has just been opened and not used.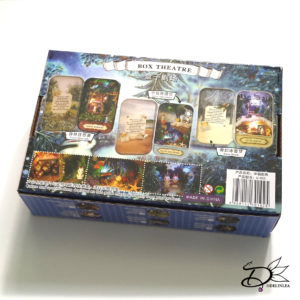 With these kits you almost make everthing yourself. In the instructions they tell you exactly what you need for a particulair item and you glue that togehter. Sometimes you need to cut some pieces to the right lenght but that's always stated. The instructions are very clear, just follow what they show.
I had a lot of fun making these, and definitely gonna get some more! They take some time to make tho. AND you totally should get some tweezers with a bent tip, it can be very fiddly! Most item are tiny, like really tiny to fit in the box. (the boxes are about 8 by 14 cm).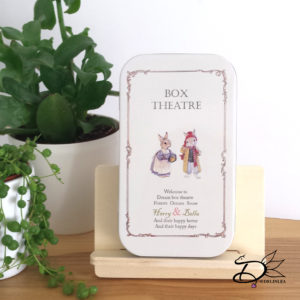 Here you can find the ones I got:
Forest Rhapsody
Snow Dream
I hope I got you a new addiction as well *evil laugh*.
Love
Danielle
Note: this is not sponsored, just someting I love!