Hey Lovelies! Today, for day 4, I will keep it a bit simpeler~ Well al lot simpeler xD. Here's a Coloring Picture  of Bulbasaur with a Christmas Tree on his back for you to download.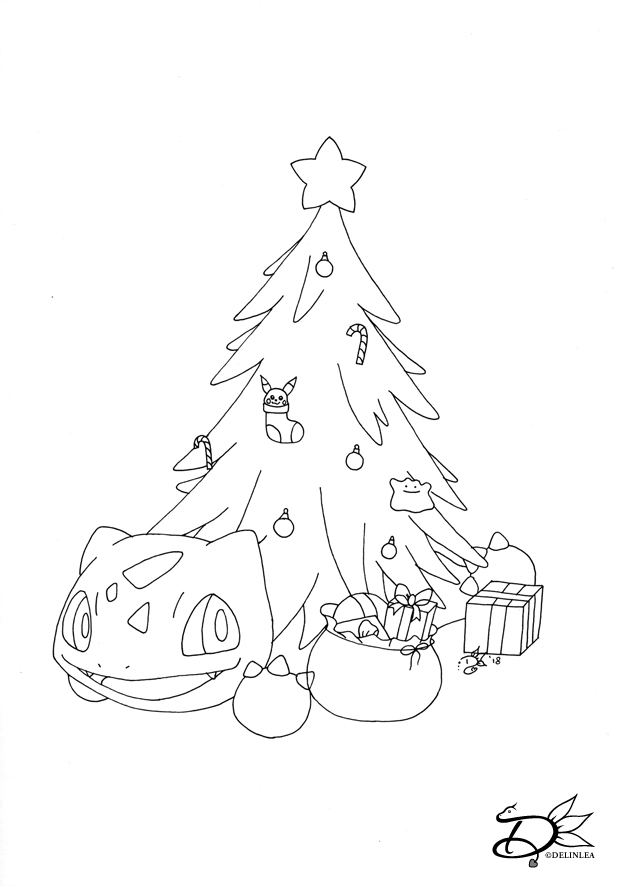 As you maybe noticed, it's similar a lot, right?! well I based it on the coloring picture I drew by the Rudolf Accident Amigurumi I made in one of the challenges of 'De HaakSTER van Nederland'. The Blog post about that you can find HERE. There you can also download the rudolf version on this coloring picture!
Have fun coloring! Relax a bit!
And don't forget to share with #DelinleaBlogmas2018DIY on twitter or insta!
Love
Danielle