Hey Lovelies!
This year we have a lot of rhubarb in our garden, so I had to come up with something to make besides the regular tart we always make. In the end I decided to make some jam, I love to make it myself. As a kid I always watched my mom and grandma making jam and helped stirring a bit. But some years ago I started to make it myself. So, for today no DIY but a recipe, I hope you don't mind!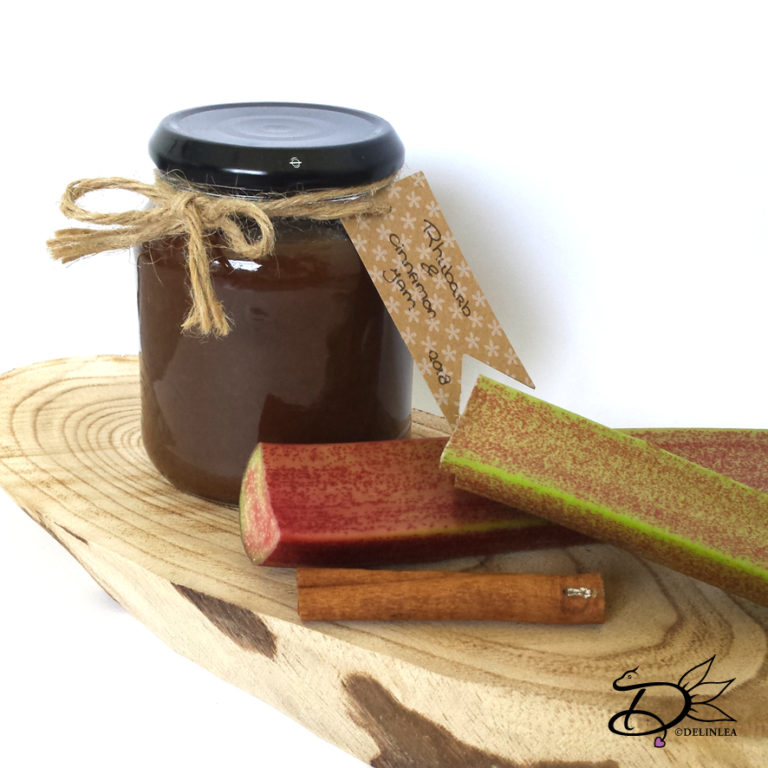 Ingredients
♥ 800 gr    Rhubarb (about 4 stalks)
♥ 1             Apple.
♥ 1             Banana.
♥ 1-2 tsp   Vanilla extract.
♥ 1 tsp      Cinnamon. (you can use more like I did, but I just LOVE cinnamon haha)
♥ 600 gr    Sugar.
♥ 1/2         Lemon, juiced.
Stuff you also need
♥ Food processor or blender.
♥ Knive.
♥ Scale.
♥ Teaspoon.
♥ Cooking pot, larger as you think, the liquid will rise while cooking.
♥ Something to stir with.
♥ Stove.
♥ 2 or 3 jars, depends on the size.
Recipe
Wash the Rhubarb and the Apple and chop both roughly. Then put them in a food processor or blender (do it in bits if you don't have a large one) and make it as smooth as possible. Don't forget to add the banana in the food processor as well.
When the Rhubarb, Apple and Banana are smooth, put it in the cooking pot. Add the rest of the ingredients and mix everything well through.
Now, put it on the stove, on medium heat, and wait until it cooks, stir every now and then. When it does cook, keep stirring, otherwise it will burn to the bottom of your pot. You have to cook it for about 20 min or until it sets.
To check if your jam is getting thick enough when you are making it. I always put a small dish in the fridge with a drop of jam on it. Let is sit in the fridge for about 5 min, so it's cooled down enough. Hold the dish on it's side and see if the jam still runs or stays in place. If the drop of jam stays in place (it may run a bit tho otherwise you are making candy xD) you are done, and you can turn of the heat.
Now you can put the jam in jars, make sure you sterilize those before pouring in the jam! This way you prevent it from going bad. If you put in the jam hot, just from the stove, close the lid tightly it will seal itself by cooling down. You can keep it for years, but I guess it won't last that long. It's too good to keep it in the pantry xD.
I hope you enjoyed this recipe! This is the way I usually make jam, any kind of jam haha. But it's better to safe over ripe fruits instead of throwing it away. So, we always have to much in our pantry so we often give jam as a gift!
Have a lovely day everyone!
Love
Danielle