Hey Lovelies!!
With the days around Christmas we always wanna wish many people a Merry Christmas. The most traditional way is to send out cards to everyone we love. So I couldn't let this Countdown go without making a Christmas card tutorial. Imagine how happy people would be to receive a card that's made personally, where time has been spend on, instead of buying and send it away. I know, I would feel loved with a card that's handmade! That people would have spend their precious time to make something for me.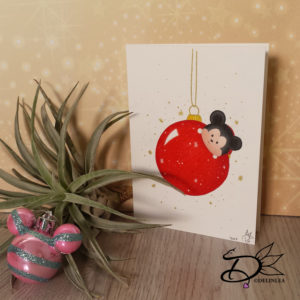 Just follow the steps in the picture, and color it the way you want!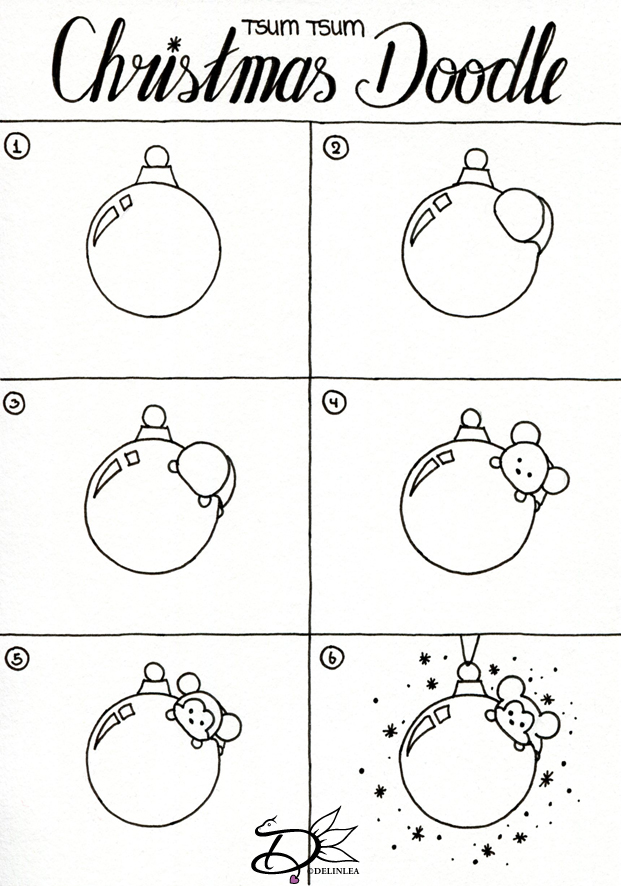 But how fun would it be to alternate the picture a bit, that instead that you draw mickey, you draw Winnie the Pooh or Olaf. Or go loose on the bauble, Stripes, dots or even apply glitter.
Here is the card I made, just an example of how you can color it. And I just couldn't help myself, I had to draw a Baby Dragon with a Mickey Tsum, so cute, right!?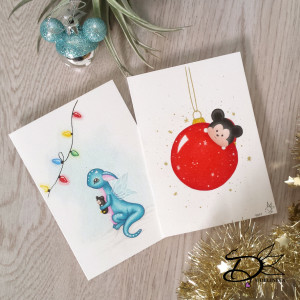 Have fun with this little tutorial! And remember, I would love to see what you create! Leave a link in the comments below or tag me on twitter or instagram. #DelinleaDIY
Love
Danielle