Hey Lovelies!
It's time for a new DIY, let's make some clay snowflakes with a little Tsum Tsum in the middle. I originally planned to make those with a dragon, but there's no way I have time for that right now! haha But I will make them after Christmas. I just can't abandon my dragons.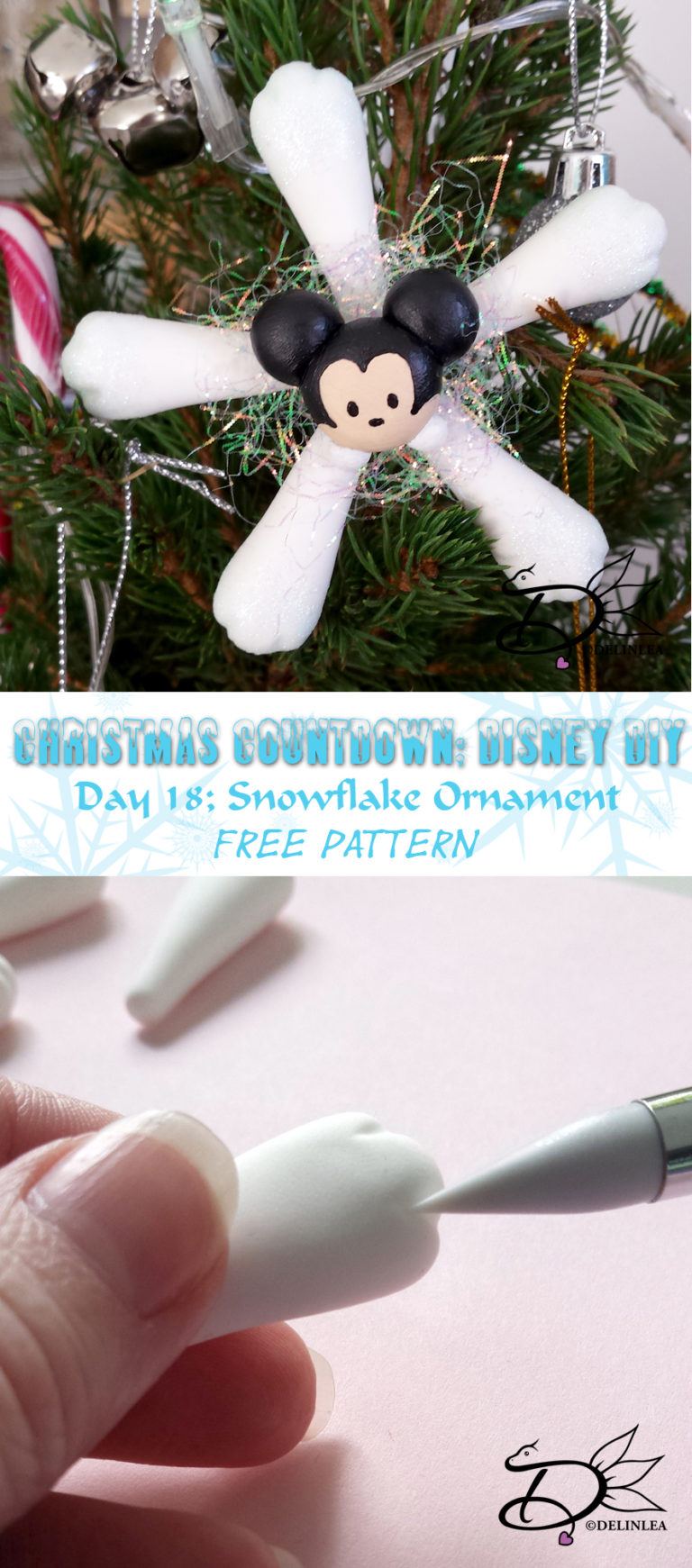 For this DIY you'll need:
♥ Air Dry Clay. (Colored is optional)
♥ Acrylic Paint.
♥ Sculpting Tools.
♥ Glitter. (Optional)
♥ Glue. (Optional)
♥ How to make the Ornament
Start with 5 even balls of clay and roll those out into a long, tear drop shape. Flatten widest part a bit and make 2 notches, I used a silicone brush for it. This way you make you snowflake a little bit more interesting! Ofcourse you can make your snowflake however you want.
Now attach the small ends of the tear drop shapes together, evenly spread.
Then make the Tsum Tsum out of clay. I'm not gonna explane how to do that exactly. Tho you make a round shape and add legs. You can add other features too. depends on what Tsum Tsum you wanna make, that's totally up to you. I chose to make Mickey so I added ears as well.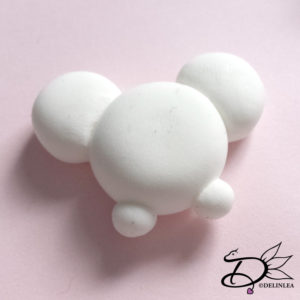 I made it in white clay, so I will paint it with Acrylics. So I let the clay dry first, painted it and glued it to the middle of the snowflake. But if you don't have to paint anything or just the eyes, you can stick your Tsum straight to the middle and let it dry that way.
Now it's time for a bit of decorating. This is totally optional, but fun to do. I added some glitter to the ends of the Snowflake. And added some angel hair behind my Tsum Tsum. it's give just that little extra sparkle that makes it look finished!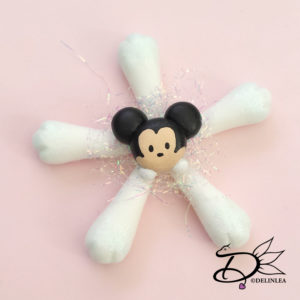 I hope you enjoyed this little DIY and that you will have fun creating you own. Oh! And don't forget to show yours with the #DelinleaDIY
Love
Danielle