Hey Lovelies! I know, it's been a while since I've uploaded anything on my blog, and today is not my uploading day either. Some of you might know, if you follow me on instagram and saw my story, that right before Christmas my cat, Silver, passed away. I'm still struggling with her passing, I cared for her a lot the last few years. And now that's suddenly being gone, and me not noticing her end was near, or just didn't wanna believe it, it's been empty here, quiet. 
Maybe you know how it is when your pet suddenly passes away. It's hard for me. I don't feel like making stuff much. Some days are better than others. That's the reason I haven't uploaded any blog posts since. Well, blogmas just went on as usual, since I finished all before everything happened.
I am trying to get back on track with my blog. I hope to continue uploading on Thursdays' as usual. But bear with me if it won't happen.
2021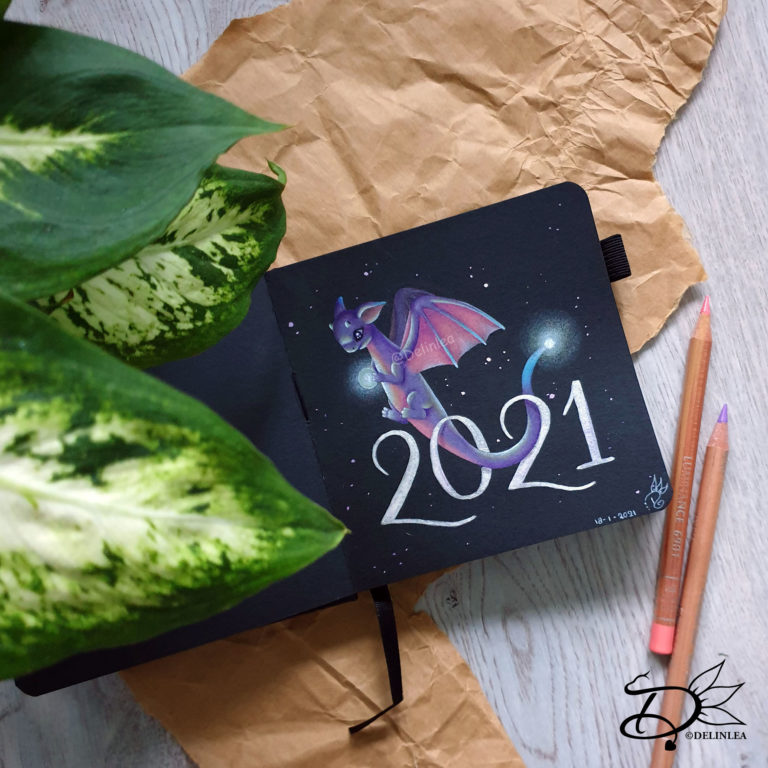 Now it's the new year, 2021 , and I have no clue what to say. I don't wanna say "I hope it's gonna be better" since we already started this year in lockdown, here in the Netherlands, which they also just extended. Let's just see what this year will bring, and like this dragon drawing, there will be brought light, some day!
I've of course some goals for this year.
I wanna change the layout of my blog/site. I've been slowly changing things already. But I really hope I can find the style that fits me. Let's see how that goes.
I also wanna bring back the subscription to my blog. Due to an application I used before, my site kept crashing, so I had to delete that. I need to find a new one now to let you all subscribe again.
As for blogmas, I also made it possible to buy the patterns on my Ko-Fi shop. I definitely wanna make more paid patterns now. I probably need pattern testers for that, so, make sure to follow me on instagram, I'll announce it there. Don't worry, I will keep free patterns as well on my blog! But I also need to make a living
Possibly, I wanna make a patreon account besides my Ko-Fi. Not too sure yet, but I wanna look into that. And maybe make like another shop so you can buy my patterns there as well. I first thought Etsy, but when I was getting into that, they want a lot of fees.. not sure about that. Maybe ravelry or, yeah, many option, just need to go look into that and see what would fit my preferences.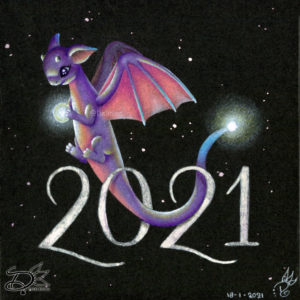 Things that I love
I also said to myself, this year I wanna make and draw more dragons. I love dragons and I do make or draw them, but not often enough. I tend to put aside that what I love most, cause I think other things are more important. I usually don't upload dragons on socials or here either, and I have no clue why. Let's try to change that.
You might also see more miniature work this year. I always love small stuff and I've plenty of ideas to make. Just need to make time to finally make them. For example booknooks! I love books, I love reading and how much fun would it be to make those little bookshelf inserts to put with my books to make it even more magical. Make stories come to live or make up my own with those little nooks. I really hope I can make more of what I want and not thinking of what others wanna see.
Haha I make it myself often more complicated as it can be. I wonder if I can slightly change that this year, in 2021 and make better content for you. And hopefully inspire you to create as well!
Have a wonderful day, take care!
Love
Danielle
PS. Maybe you'd like to support me on Ko-Fi?! So I can keep making content like this!