Hey Lovelies!
Just like last week we are gonna make a geometric planter! Don't worry, I won't bother you with a million planters, just one more next week. I hope you like them tho!
For this DIY you'll need:
♥  4 Wooden Sticks of about 40cm. (Can be longer or shorter, you only need more or less)
♥  Saw or anything to cut the sticks with.
♥  Pencil.
♥  Ruler.
♥  Masking Tape.
♥  Hot Glue Gun and Glue.
♥  (Metallic) Acryllic Paint.
♥  Brush.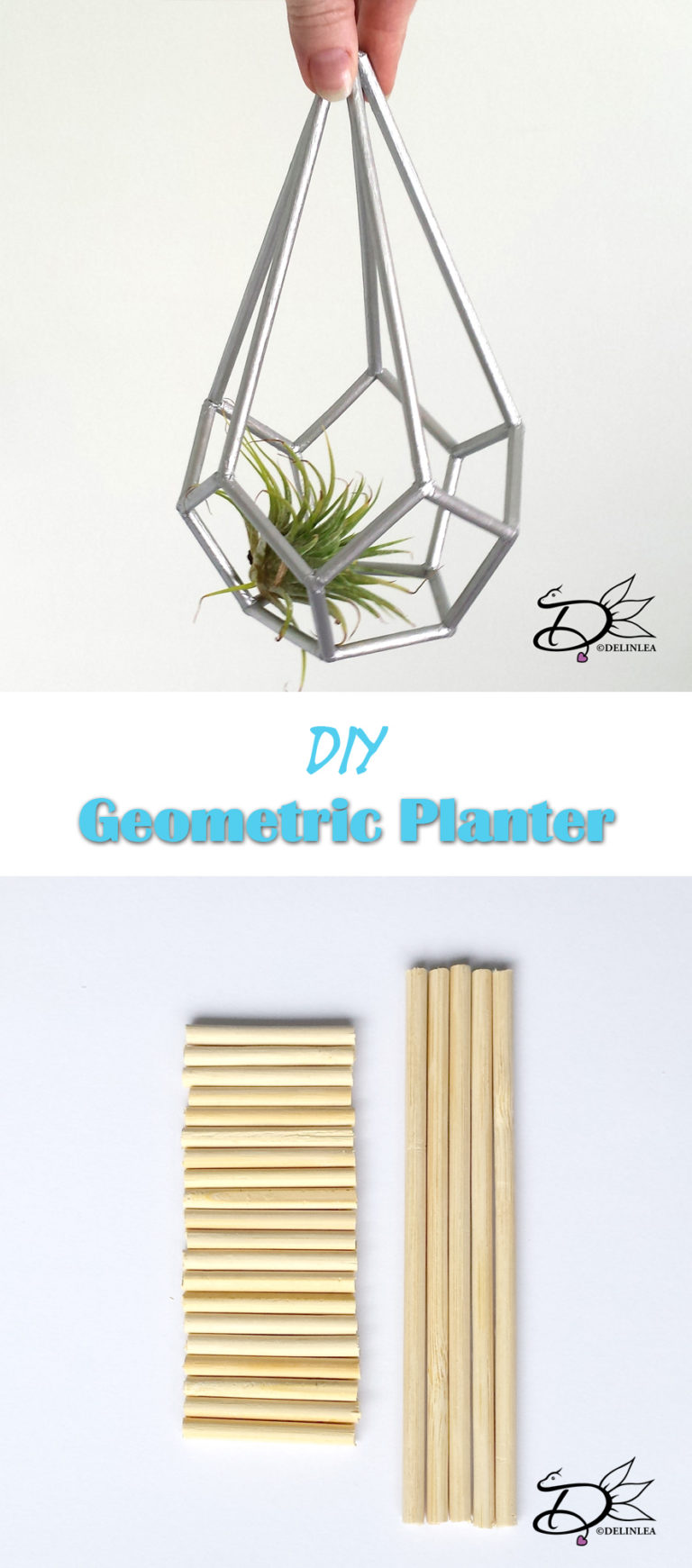 Measuring
Take your sticks and devide them, just like last week, with a ruler and pencil, in the desired lenght. You'll need 5 of 13cm and 20 of 4cm
Now chop these sticks up using a hand saw or anything else where you'll be able to cut them with.
Glueing
When you are done chopping the sticks to the desired length, we can start glueing everything together. So get that glue gun ready.
Start with 5 sticks of 4cm, and form a pentagon shape with them, use masking tape to keep all the pieces in the right positition. With some hot glue you glue all the parts together.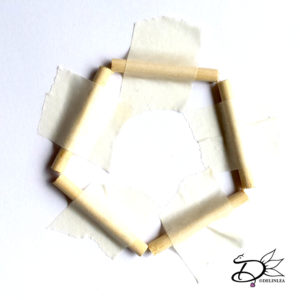 Take 5 more stick of 4cm and glue these, on an angle to the outside, to all 5 corners of the pentagon.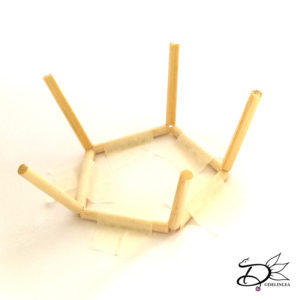 Now you need the rest of the 4cm sticks. Flip your base over so it lays on 2 of the stick you just glued on, and 1 stick from the pentagon. with 2 new 4cm sticks you are gonna complete another pentagon shape. (see the picture if you don't understand completely.) This you will do 4 more times, until there are no 4cm sticks left.
On to the final part of glueing. Get your 5 sticks of 13cm ready. I tried a different technic as for the last one. This might be easier.
Take all 5 in your hand, like, they kinda form a flower, and put some hot glue on top so they stay together. Since the hot glue stays flexible after setting again you can still move these around. The other side of the 13 sticks (the non glued side) you glue to each corner of the base.
you completed the planter! Yay! you can choose to fill up the gaps, where the sticks are glued together, with a bit more hot glue. This way, the end result will look better.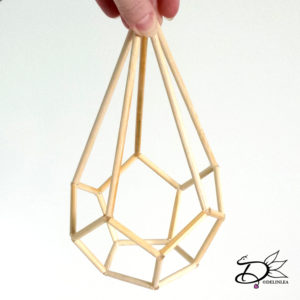 Painting!
All that's left to do now, is paint it in a nice color! I used some silver paint, but I'll leave it to you what color you want! Anything is possible! Now I think about it, how about a dip dye look?!
Haha just have fun making it your own! and don't forget to show yours with #DelinleaDIY
Love
Danielle