Hey Lovelies! It's time for a new shop pattern today! I made this pattern a while ago as well, but never did anything with it in the end. I found it back and decided it's time to work it out! This little one I called River. A tiny little creature with wings or without wings, he's cute either way.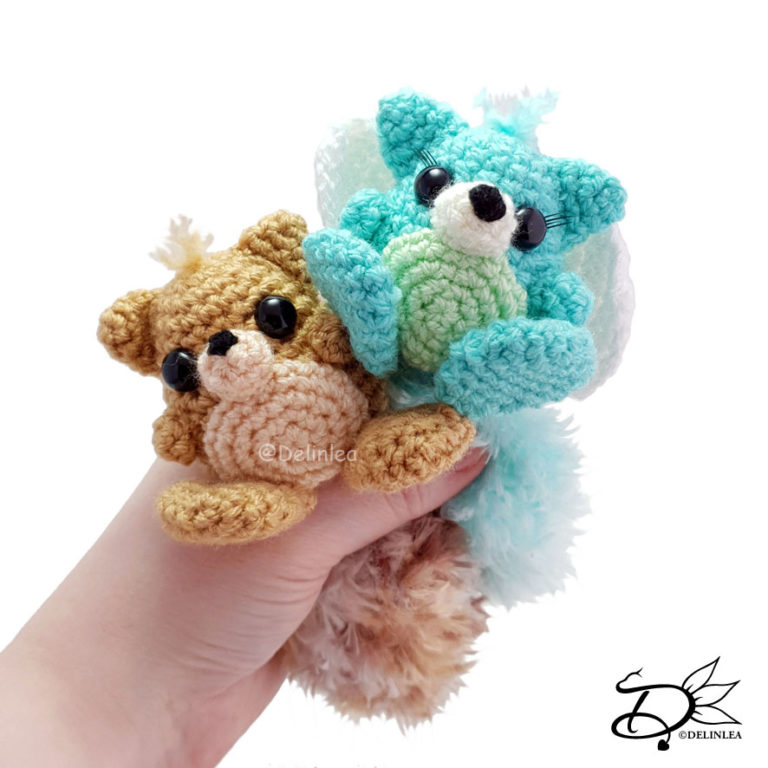 These creatures love to be around you, often wanna sit on your shoulder or on your hands. Totally loves to cuddle. I hope you are ready for that if you wanna bring a River inside your life.
The pattern can be found over at my Ko-fi shop, as usual, you can pay there with Paypal. I still don't have another place you can buy from for now. I'll keep you updated if anything changes!
I hope you'll enjoy those shop patterns, they are easy to make. Just have fun! You wanna make this too!
Have a wonderful day and I'll see you next week!
Love
Danielle
PS. if you love those patterns, maybe you'd like to support me on Ko-Fi?! So I can keep making content like this!
// ©2021 Delinlea / Danielle Kaal // Items made with this pattern may be sold in a limited number. Credit to 'Delinlea' is appreciated. Not allowed for mass production or commercial purposes. You may not reproduce, translate, share, freely distribute or sell this pattern as your own in digital or printed from.