Hey Lovelies! This year we will do another Christmas Craft Along, or Blogmas, or however you wanna call it! I'm excited to do this this year again! I somehow always look forward to making those blogs every year. They make me happy, even though it is a lot of work as well and coming up with something new each year isn't easy either. But I managed.
This year will be a tiny bit different, I will make a blog post every other day, not each day like I usually do. I will post every uneven day, so dec 1st, dec 3rd etc. I hope that's fine by you!
Last year I did all crochet items, check them here if you missed them!
This time we will do all kinds of crafts, like paper art, crochet, clay, etc. All kinds of things, but I am sure you will manage to make all, even if you are not familiar with the medium we're working with!
It has a Winter Wonderland theme!
We will basically make one thing in the end, but all the items we will make it separate and assemble it together along the way. Of course you don't have to make everything, for example if you only like the tree or the fairies, just make those and decorate your house with it.
This is what we will make in the end: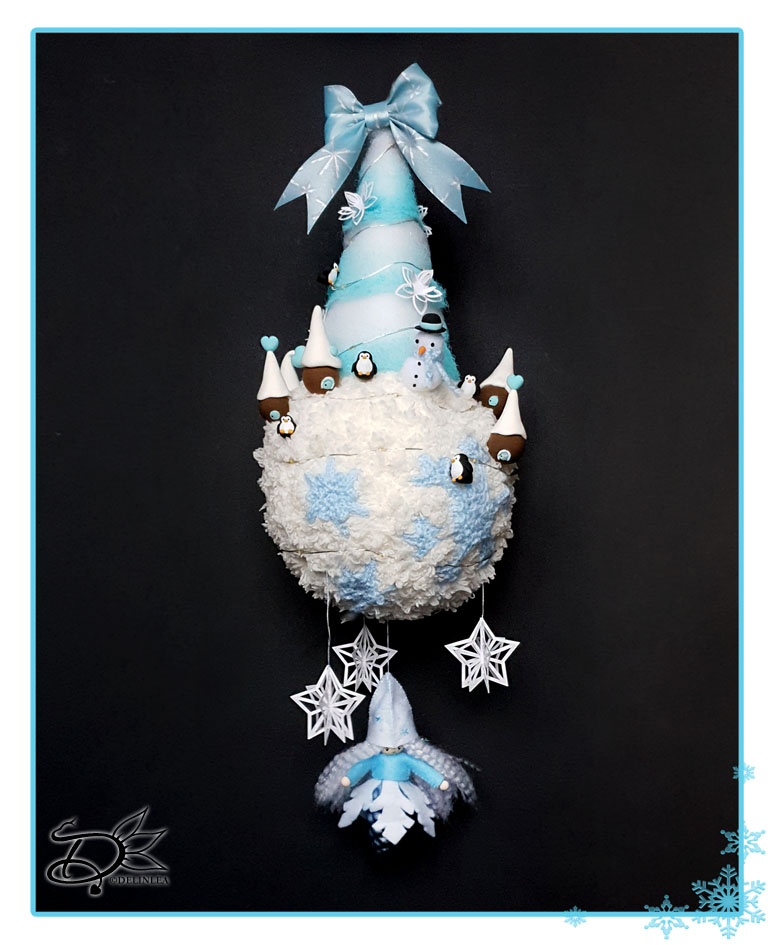 The whole DIY/pattern is already available as PDF on my Ko-Fi, in case you wanna start early or don't want any advertisement in the blogs. A little extra in the PDF is a story line. You won't get that in the blogs! Go to my Ko-Fi shop now and buy it!
I hope you are just as excited as I am, I had a lot of fun making this and coming up with all those Winter Wonderland parts.
Stay Creative!
Love
Danielle
PS. Don't forget to mark dec 1st on your calendar! I'll see you then!
PS2. if you love those patterns, maybe you'd like to support me on Ko-Fi?! So I can keep making content like this!
// ©2021 Delinlea / Danielle Kaal // Items made with this pattern/DIY may be sold in a limited number. Credit to 'Delinlea' is appreciated. Not allowed for mass production or commercial purposes. You may not reproduce, translate, share, freely distribute or sell this pattern/DIY as your own in digital or printed from.