Hey Lovelies! It's almost December, as you probably noticed. And as every year I have Christmas blogs in December. I am back this year with Blogmas! Yay! You could also call it advent, just what you like. It just means that we will have 24(!!) days of Christmas Amigurumi this year! A pattern every day until Christmas!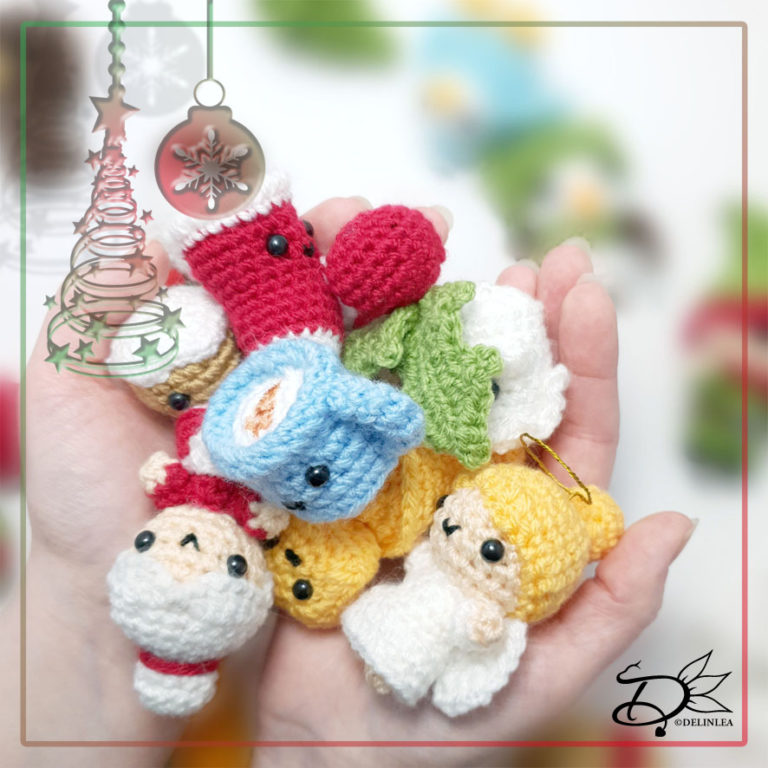 I hope you are ready for that. Don't worry too much, they are all pretty small and I tried to limit the amount of sewing on these (Most of them at least, some couldn't be avoided). So, they must be done pretty quickly.
I know December is already a very busy month. This year it feels different as well cause of all the stuff happening in the world. But I just think it's better to keep as much normal as possible, like decorating, my blogmas, baking etc. Let's get those Christmas vibes! We are also allowed to have some things we enjoy, let's focus on the good!
For this year I will also make a PDF pattern with all blogmas patterns in there and post it on my Ko-Fi shop. So, you can enjoy them ad free. And yes, I will probably also make a Etsy shop just for this. I will open it officially somewhere next year probably. The patterns will be available in English (US terms) and in Dutch! Woohoo~~. I will update this blog with the link when it's live!
I hope you are just as excited as I am, I love all the patterns I made for you this year!
Have a wonderful day and I'll see you on Dec 1st!
Love
Danielle
PS. if you love those Blogmas patterns, maybe you'd like to support me on Ko-Fi?! So I can keep making content like this!