Hey Lovelies! We had to make something for a Baby, there wasn't stated what kind of something for a Baby. But we had to use a rattle bead. Besides that we had a package with a range of colors and a wooden animal where babies can chew on. We didn't have to use all the stuff in there, but the rattle bead we had to use.
We mochten iets voor een baby maken, er was niet beschreven wat precies. Maar we moesten een rammelkraal gebruiken, dit was het verplichte onderdeel. We hadden een pakket gekregen met Yarn and Colors Must-Have garen in verschillende kleurtjes, de rammelkraal en een houten bijtring. We hoefden niet alles te gebruiken dat we hadden gekregen.
So I came up with this cute creature! I struggled a lot with this challenge, since I had way to many ideas! I actually wanted to make a bazillion things, but in 1 week, that's impossible xD.
Dus kwam ik met het idee van dit schattige beestje. Ik had het best moeilijk met deze opdracht, ik had veels te veel ideeën! Eigenlijk wou ik duizend dingen maken, maar in 1 week?! Dat gaat niet xD.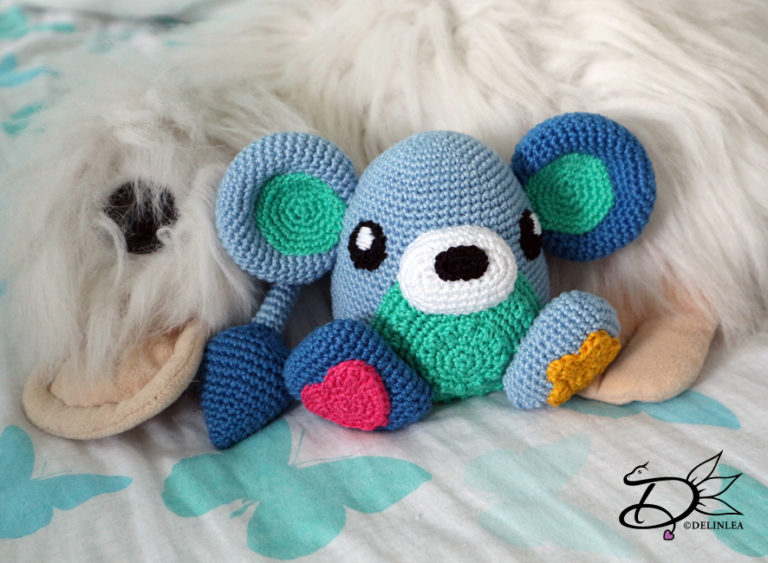 Love
Danielle