Hey Lovelies! Do you like spiders?! If not, you might have a problem with today's pattern, although this Spidey looks very cute! I hope you won't be spooked. Even though it is spooky month! This spider is very easy and quick to make. The legs take the longest to make, but I guess that's fine. I hope you will enjoy this pattern!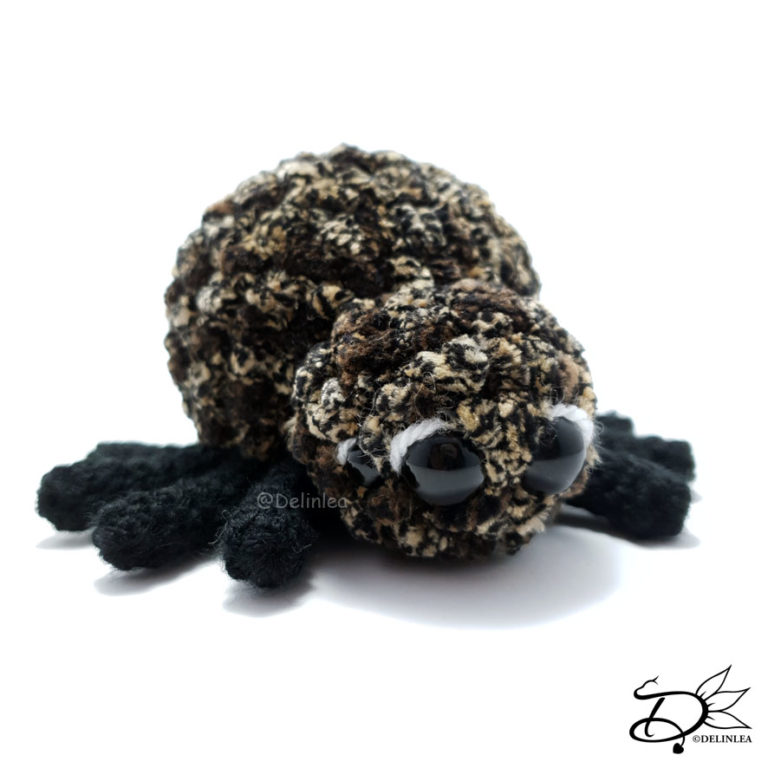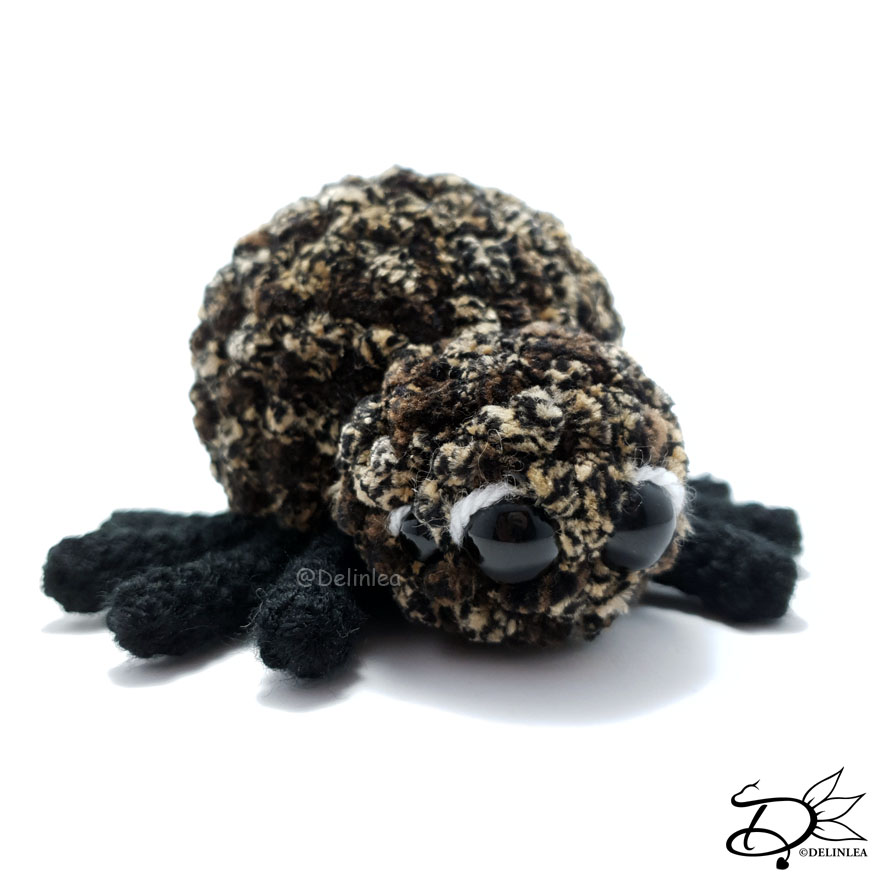 For this Pattern you'll need;
♥ Velvet yarn in a Spidery color. (I used extra soft from the Zeeman)
♥ DK yarn in Black. (I used Stylecraft Special DK)
♥ Crochet hook. ( I used a 3mm and a 6mm)
♥ Stuffing.
♥ 4 Safety eyes, 2 11mm and 2 6mm.
♥ Yarn Needle.
♥ Sewing Pins.
♥ Stitch Marker.
♥ Bit of White yarn for accent by the eyes.
Stitches used (US Terms):
Magic Ring.
CH = Chain.
SLST = Slip Stitch.
SC = Single Crochet.
ST = Stitch.
FL = Front Loops.
Inc = Increase.
Dec = Decrease.
(…) = Repeat the space in brackets the given number of times.
[…] = Total number of stitches.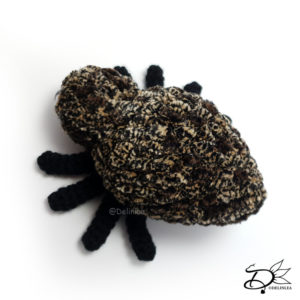 ♥ Pattern Spidey
This pattern is made with continues rounds, unless stated otherwise. Use a stitch marker to mark your first/last stitch of your row.
Head and Body
Use the Velvet Yarn and the 6mm hook.
1: 6SC in a Magic Ring. [6]
2: 2SC in each st around. [12]
3: 12SC. [12]
4: 12SC. [12]
5: (2SC, dec) 3 times. [9]
6: FL, 2SC in each st around. [18]
You might wanna add the eyes now, the big ones beside each other, where you started the head and the smaller ones on the outer sides of the big ones. And stuff the head as well.
7: (2SC, inc) 6 times. [24]
8: 24SC. [24]
|
10: 24SC. [24]
11: (2SC, dec) 6 times. [18]
12: 18SC. [18]
13: (1SC, dec) 6 times. [12]
14: 12SC. [12] Stuff the body
15: (2SC, dec) 3 times. [9]
16: (1SC, dec) 3 times. [6]
Fasten off and weave in tail.
Legs (Make 8)
Use the Black DK yarn and the 3mm hook.
1: 6SC in a Magic Ring. [6]
2: 6SC. [6]
Repeat row 2 until you have 8 rows total!
Faste off and leave a long tail for sewing.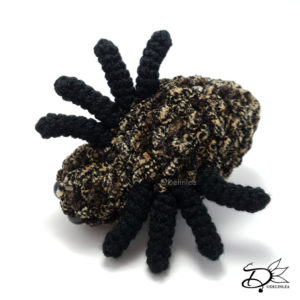 ♥ Assembling Spidey
Whenever I assemble Amigurumi's, I always like to use sewing pins first, this way I can move parts around until I am happy, then I'll sew them on.
For this one there isn't too much sewing. You just have to sew Spidey his legs on. And that's it.
If you like, you can stitch on a bit of white around his eyes, I found they didn't show too well without on this yarn. And this makes him even cuter!
I hope you had fun with this Spidey pattern today, and if you did, I would love to see what you made! You can show me on Twitter or Instagram with #DelinleaDIY!
Have a wonderful day and I'll see you next week with another spooky craft!
Love
Danielle