Hey Lovelies! It's a few days later as my usual uploading date, but here we are with a new pattern! I had some troubles with the digital part (always the same haha, me and electronics just don't go well together), hence why I'm uploading late.
I just love Autumn, if you didn't knew yet. My new shop pattern will be those cute Mushroom Lady and Kid! Aren't they adorable together?! I love discovering new mushroom in nature, trying to figure what they are. Nature can be so Beautiful and Inspirational!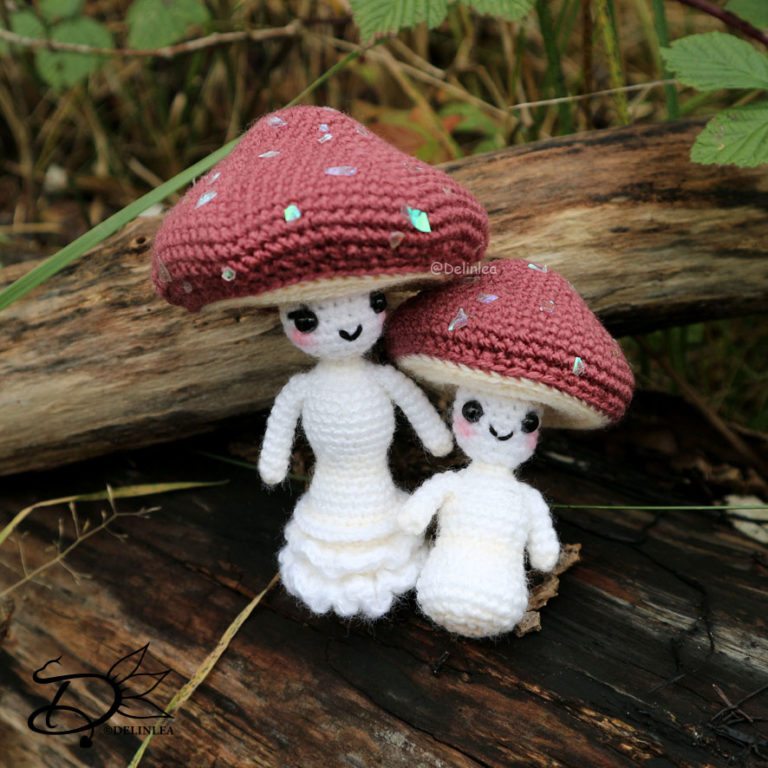 When I was taking pictures in the nearby forest, some people walked by, they were like, that doesn't grow here haha. I usually hate to get attention like that, socially awkward! But usually when I'm doing what I love, I act a bit easier around people.
Anyway, you can find the shop pattern on my Ko-Fi page here~! (Paypal only)
Have a wonderful day!
Love
Danielle
PS. if you love those patterns, maybe you'd like to support me on Ko-Fi?! So I can keep making content like this!
// ©2021 Delinlea / Danielle Kaal // Items made with this pattern may be sold in a limited number. Credit to 'Delinlea' is appreciated. Not allowed for mass production or commercial purposes. You may not reproduce, translate, share, freely distribute or sell this pattern as your own in digital or printed from.