Hey Lovelies! HAPPY LUNAR NEW YEAR!! 猪年大吉 (Zhū nián dàjí).
It's the year of the earth Pig! A Golden Pig! Which hopefully means that this year will be filled with Abundance and Good Fortune. Let's hope this year will be good to us, wishing you all the luck!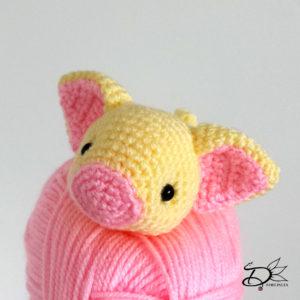 I always pay more attention to this New Years, and it's more important to me, Why?! Because there is way more meaning behind!
I wanted to make a post for a while now, I'm not abandoning this blog, I just was in high need of a break after all the stuff from last year. Let's forget about that tho.
I'm still making things and picked up Drawing after a long while. I'm enjoying that so much at the moment! For me, I love switching up between all arts and crafts I know. I can't stick long to one subject. I'm always challenging myself to learn new things and make my knowledge about it bigger. There's always something to learn, you never stop. This is what keeps me going, eager to learn. So just know that this blog isn't a Crochet blog, it's about everything I love!
For this year I also wanna archieve some things. And some I already started, I can tell you a few. But I guess I'll gonna keep some to myself. You will find out eventually when time is there.
I wanna draw more, I missed it too much. BUT I also need to finish the drawings I start. I often put them away and never finish them. It's time to change that up. I also gonna film more speed drawing videos! And I actually started with that already! Secretly~, there's a lot going on behind the scenes haha.
I also wanna set up an Etsy store and a Ravelry page. It's something I wanted to do last year already, but life got in the way =P.
Some personal goals I have it to get into Yoga, I should just do it xD. And something you won't expect maybe, I wanna start learning Chinese Mandarin. I'm not sure how yet, so if you have tips/apps/websites/ anything, let me know!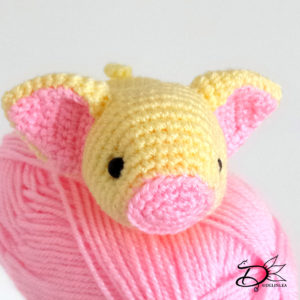 I hope you will have a wonderful day! And look forward to my weekly blogging again! I will be posting on Thursdays again, just as regular. I am not sure if I will start this week or next week. (I have the flu at the moment and I am way to addicted to Meteor Garden (Chinese 2018 Version) So after posting this, I'm back watching that xD)
Stay Healthy!
Love
Danielle